Search bar
In the top right corner, click on the magnifying glass to bring up the search bar. Results will appear in chronological order from newest to oldest videos. We recommend searching with fewer words, as results will show only exact matches.
Exclusive page
On the Exclusive page, content is sorted into several categories.

These include: New Episodes, Series, Featured, Editor's Pick, Interviews, and Presentations.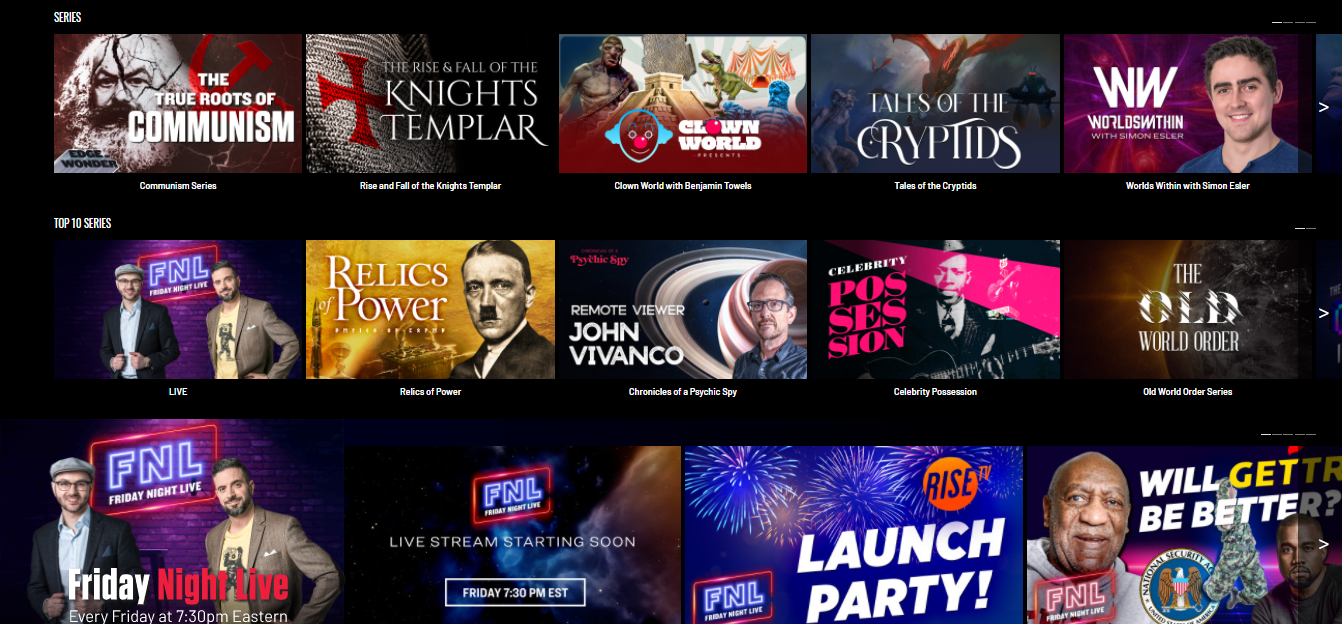 All Content page
On the All Content page, you can view all the newest RISE TV content. Episodes are displayed chronologically from newest to oldest videos.