For your convenience, all subscriptions are renewed automatically, so relax and enjoy!
If you do not want your subscription to be auto-renewed, you'll need to cancel your subscription. You may cancel your subscription at any time by logging in and clicking Account to visit the My Account page. On that page, there is an option to click "Stop Subscription," which will cancel your subscription.*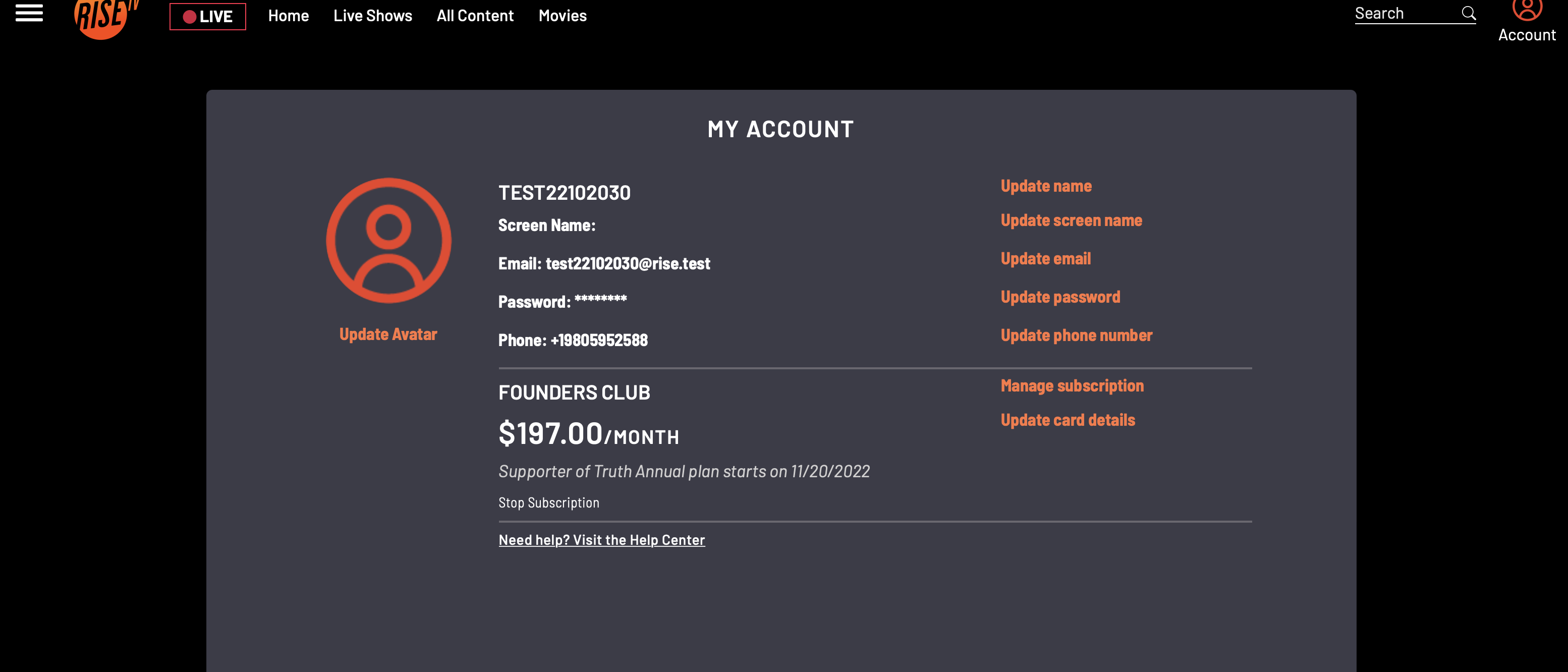 * Please note that if you cancel your subscription, cancellation does not take effect immediately, but at the end of the billing cycle. You will continue to have access to exclusive Rise TV content until the end of the month or year through which you have paid.