To subscribe to Rise TV:
Select Subscribe in the upper left menu.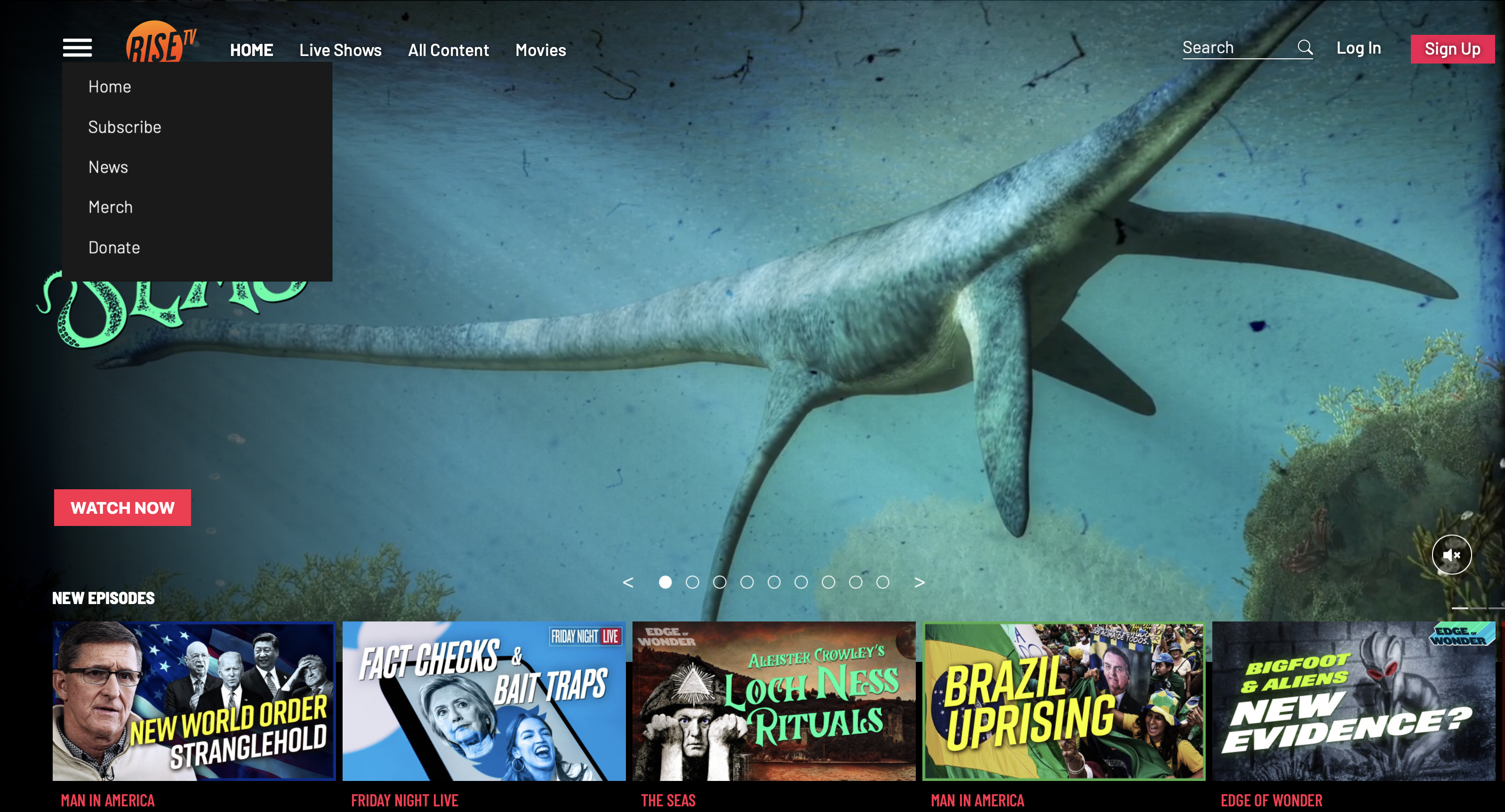 2. Click on SIGN UP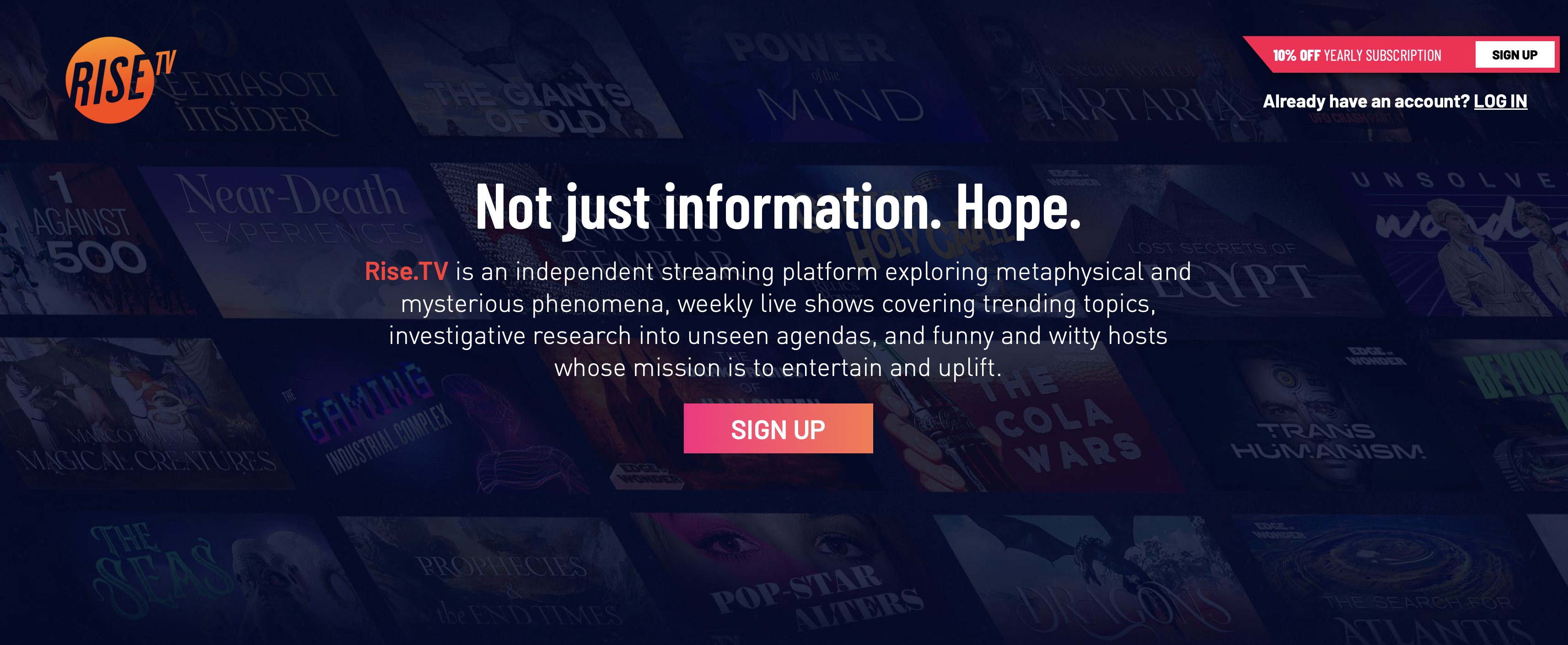 3. Select either the $9.99/month, $108/year, or $197/founders club plan.
3. Create your account by filling in your name, email, phone number, and password. Be sure to read terms and conditions and click "I Agree." Then, click the "Continue" button.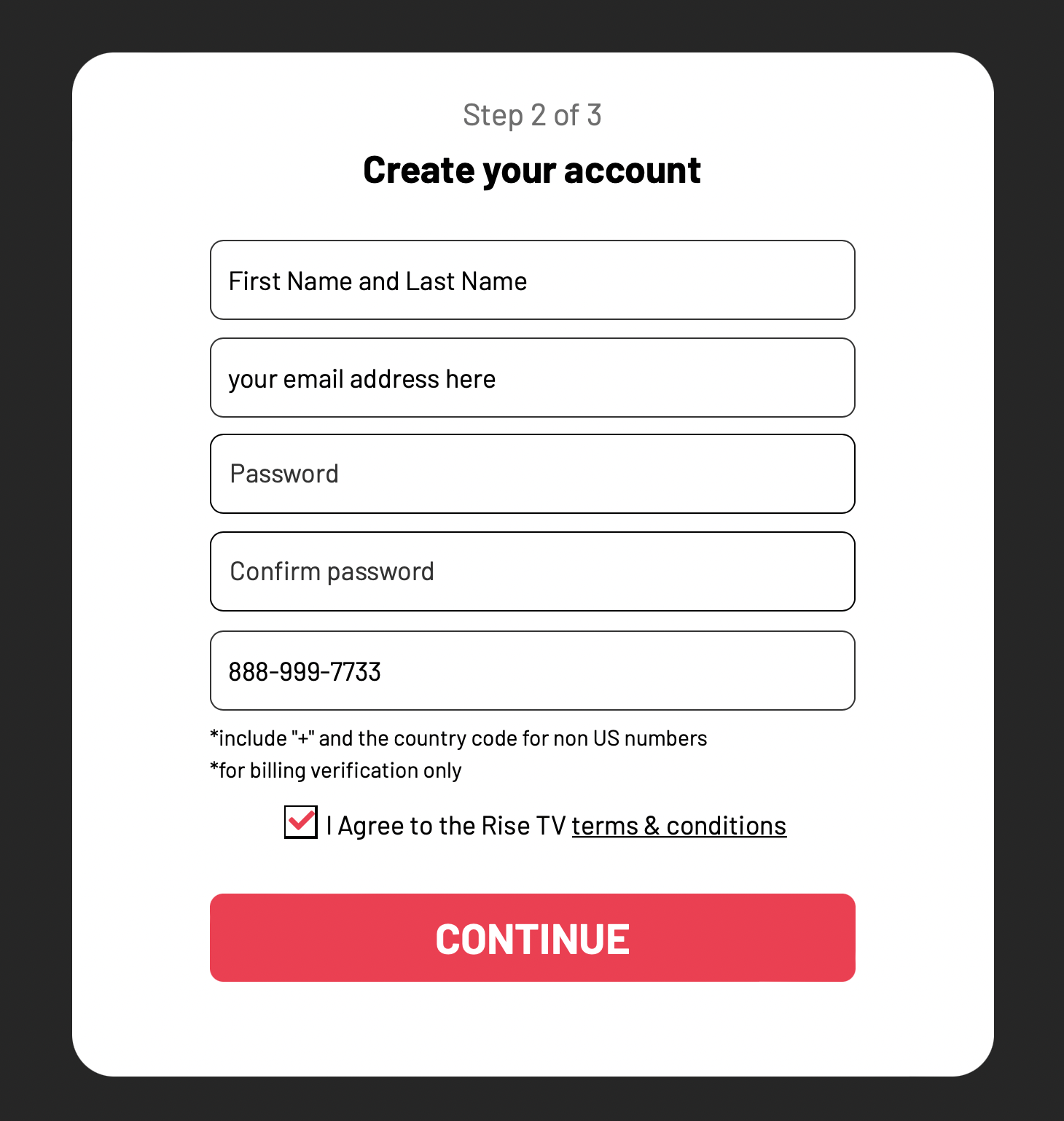 4. Fill in your credit or debit card details. Select the "SUPPORTER OF TRUTH" billed monthly, "SUPPORTER OF TRUTH" billed annually or "The FOUNDERS CLUB" billed monthly button to submit your payment information and complete the subscription process.